2022 - The Best Year Ever!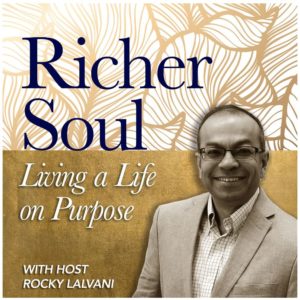 As we complete 5 years of the podcast, I review and update the principles that create harmony in life.
Take away: Are you better than you were 1 year ago?
Highlights from this episode:
How do you compare to the person you were 1 year ago?
What about 5 years ago - who is better?
Those are the only comparisons you should ever make - you against you. No one else matters!
Review of health, time, relationships, wealth, and spirituality.
Links and books:
Mitochondria and the Future of Medicine: The Key to Understanding Disease, by Lee Know
Dirty Genes: A Breakthrough Program to Treat the Root Cause of Illness by Ben Lynch
I will teach you to be rich by Ramit Sethi
Richer Soul Life Beyond Money. You got rich, now what? Let's talk about your journey to more a purposeful, intentional, amazing life. Where are you going to go and how are you going to get there? Let's figure that out together. At the core is the financial well being to be able to do what you want, when you want, how you want. It's about personal freedom!
Thanks for listening!
Some music provided by Junan from Junan Podcast
Any financial advice is for educational purposes only and you should consult with an expert for your specific needs.